The People Have Never Stopped Dancing: Native American Modern Dance Histories (Paperback)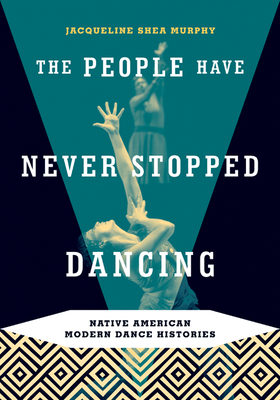 Email or call for price/availability
Description
---
During the past thirty years, Native American dance has emerged as a visible force on concert stages throughout North America. In this first major study of contemporary Native American dance, Jacqueline Shea Murphy shows how these performances are at once diverse and connected by common influences.
Demonstrating the complex relationship between Native and modern dance choreography, Shea Murphy delves first into U.S. and Canadian federal policies toward Native performance from the late nineteenth through the early twentieth centuries, revealing the ways in which government sought to curtail authentic ceremonial dancing while actually encouraging staged spectacles, such as those in Buffalo Bill's Wild West shows. She then engages the innovative work of Ted Shawn, Lester Horton, and Martha Graham, highlighting the influence of Native American dance on modern dance in the twentieth century. Shea Murphy moves on to discuss contemporary concert dance initiatives, including Canada's Aboriginal Dance Program and the American Indian Dance Theatre.
Illustrating how Native dance enacts, rather than represents, cultural connections to land, ancestors, and animals, as well as spiritual and political concerns, Shea Murphy challenges stereotypes about American Indian dance and offers new ways of recognizing the agency of bodies on stage.
Jacqueline Shea Murphy is associate professor of dance studies at the University of California, Riverside, and coeditor of Bodies of the Text: Dance as Theory, Literature as Dance.