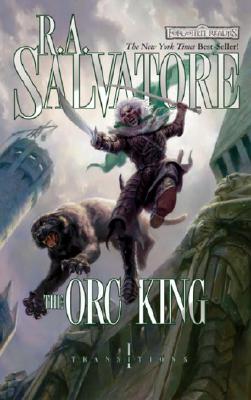 $14.95
Email or call for price
Description
---
Drizzt is back, and facing a world changed forever!

An uneasy peace between the dwarves of Mithral Hall and the orcs of the newly established Kingdom of Many-Arrows can't last long. The orc tribes united under Obould begin to fight each other, and Bruenor is determined to finish the war that nearly killed him and almost destroyed everything he's worked to build. But it will take more than swords and axes to bring a lasting peace to the Spine of the World. Powerful individuals on both sides may have to change the way they see each other. They may have to start to talk. And it won't be easy.

The trade paperback resize of the novel that spent over eight weeks on The New York Times hardcover fiction best seller list, and debuted near the top of every major list in the country. This best-selling, award-winning franchise has never been stronger and with all three formats to choose from, fans have never had more options for entering the exciting world of Drizzt.