Becoming Fabulous: Shine Like the Gorgina Angel BB You (Already) Are (Hardcover)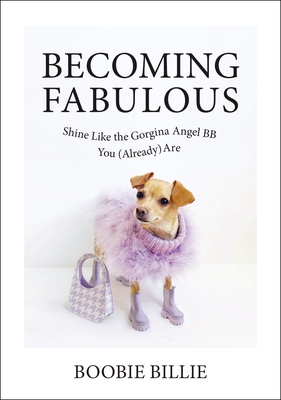 $24.99

Usually Ships in 1-5 Days
Description
---
Instagram's chicest Chihuahua mix Boobie Billie teaches you how to be the most fabulous version of yourself as she shares her journey from intern to fashion icon.
When Boobie Billie launched her Instagram account in December 2019, she was just a 6.5-pound Italian Greyhuahua standing in front of the world asking it to wear more color. Since then, she has fostered a community of hundreds of thousands of followers, been featured in every style publication worth tweeting about, and brought joy to a world that could use a few more mini-handbags.
So what's next for this star? Sharing the secrets to having a fabulous glow-up just like her, duh In her book debut, the internet's favorite four-legged fashion influencer invites you to:
Wear clothes as colorful as you are.
Take care of yourself (because if you don't, who will?)
Prioritize time with your very best friends (or bbs, as Boobie likes to say)
Love yourself first
Featuring exclusive new photos of Boobie Billie, Becoming Fabulous will give you everything you need to become your own gorgina angel bb. (Spoiler alert: it's in you already.) So grab your coziest blanket, put on your fav rejuvenating mask, and blast your Feel Good playlist. It's going to be a stunning ride.