Guinea Pigs (Complete Pet Owner's Manuals) (Paperback)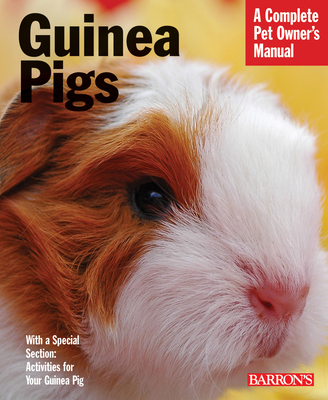 $8.99
Email or call for price/availability
Description
---
The ultimate guide to pet care for guinea pig owners
Guinea pigs are a wonderful addition to any household, but whether you're a current owner or are considering getting one, it's important to know what you're getting into! This book is the must-have pet guide for guinea pig care. Written by a pet expert, this book covers:
Pet adoption and breeding
Caging and feeding
Guinea pig healthcare and supplies
Full of color photographs and helpful tips and tricks, this easy-to-read guide also includes information on the origins and characteristics of guinea pigs. These furry friends are common among animal lovers, but sometimes pet owners don't know exactly what they need to raise a healthy guinea pig. But this comprehensive guide (perfect for current owners and prospective owners alike) offers all the information you need to be the best pet parent!