Suzanne's Diary for Nicholas (Paperback)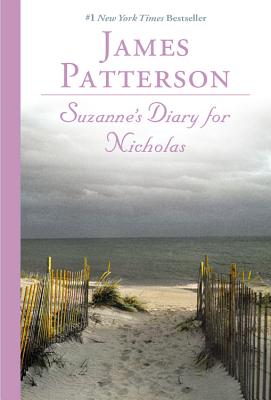 Staff Reviews
---
The love of Katie Wilkinson's life, Matt, disappears with no explanation and Katie is left wondering what went wrong when things were so perfect between them. Then Katie finds a package on the front door step, which turns out to be a diary left by Matt. Matt left a note with the diary that says, "If you have the heart, read it. It's about my wife and my son and me." And so, Katie begins to read the diary and finds out so much more about Matt than she could ever imagine. At times whilst reading the diary Katie is overwhelmed with what she reads and learns about Matt's life. Although this story is heart wrenching, touching, and at times quite sad, it was still a beautiful love story. I have no hesitation recommending this page turner, just don't forget to have a box of tissues ready.
-Faith
— From
Faith's Recs
Description
---
A powerfully moving novel of love, loss, hope, and family from bestselling author James Patterson.
Katie Wilkinson has found her perfect man at last. He's a writer, a house painter, an original thinker - everything she's imagined she wanted in a partner. But one day, without explanation, he disappears from her life, leaving behind only a diary for her to read.
This diary is a love letter written by a new mother named Suzanne for her baby son, Nicholas. In it she pours out her heart about how she and the boy's father met, about her hopes for marriage and family, and about the unparalleled joy that having a baby has brought into her life.
As Katie reads this touching document, it becomes clear that the lover who has just left her is the husband and father in this young family. She reads on, filled with terror and hope, as she struggles to understand what has happened.
Written with James Patterson's perfect pitch for emotion and suspense, Suzanne's Diary for Nicholas captures beautifully the joys of a new family even as it builds to an overwhelmingly moving climax. This is an unforgettable love story, at once heartbreaking and full of hope.
About the Author
---
James Patterson has had more New York Times bestsellers than any other writer, ever, according to Guinness World Records. Since his first novel won the Edgar Award in 1977 James Patterson's books have sold more than 375 million copies. He is the author of the Alex Cross novels, the most popular detective series of the past twenty-five years, including Kiss the Girls and Along Came a Spider. He writes full-time and lives in Florida with his family.