A Guide for the Perplexed (Paperback)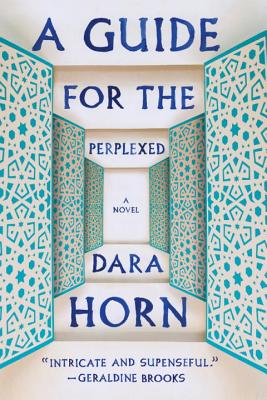 $14.95
Usually Ships in 1-5 Days
Staff Reviews
---
Three stories – one set in the 12th century, one in the 19th, and one in the very near future -- address free will, sibling bonds and rivalry, and the memories we choose (or do we?) to hold onto. While grappling with big questions, make no mistake: the contemporary story, which involves the kidnapping and torture of an American in post-Mubarak Egypt, is a heart-stopping thriller. Horn is incredibly adept at connecting the stories and weaving big themes within and among them.
- Banna
— From
Banna's Recs
Description
---
Software prodigy Josie Ashkenazi has invented an application that records everything its users do. When an Egyptian library invites her to visit as a consultant, her jealous sister Judith persuades her to go. But in Egypt's postrevolutionary chaos, Josie is abducted--leaving Judith free to take over Josie's life at home, including her husband and daughter, while Josie's talent for preserving memories becomes a surprising test of her empathy and her only means of escape.
A century earlier, another traveler arrives in Egypt: Solomon Schechter, a Cambridge professor hunting for a medieval archive hidden in a Cairo synagogue. Both he and Josie are haunted by the work of the medieval philosopher Moses Maimonides, a doctor and rationalist who sought to reconcile faith and science, destiny and free will. But what Schechter finds, as he tracks down the remnants of a thousand-year-old community's once-vibrant life, will reveal the power and perils of what Josie's ingenious work brings into being: a world where nothing is ever forgotten.
An engrossing adventure that intertwines stories from Genesis, medieval philosophy, and the digital frontier, A Guide for the Perplexed is a novel of profound inner meaning and astonishing imagination.