The Loom of Time: A Selection of His Plays and Poems (Paperback)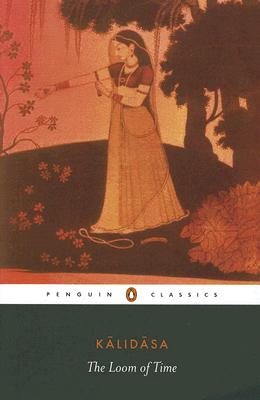 $16.00
Email or call for price
Description
---
Kalidasa is the major poet and dramatist of classical Sanskrit literature - a many-sided talent of extraordinary scope and exquisite language. His great poem, Meghadutam (The Cloud Messenger), tells of a divine being, punished for failing in his sacred duties with a years' separation from his beloved. A work of subtle emotional nuances, it is a haunting depiction of longing and separation. The play Sakuntala describes the troubled love between a Lady of Nature and King Duhsanta. This beautiful blend of romance and comedy, transports its audience into an enchanted world in which mortals mingle with gods. And Kalidasa's poem Rtusamharam (The Gathering of the Seasons) is an exuberant observation of the sheer variety of the natural world, as it teems with the energies of the great god Siva.

For more than seventy years, Penguin has been the leading publisher of classic literature in the English-speaking world. With more than 1,700 titles, Penguin Classics represents a global bookshelf of the best works throughout history and across genres and disciplines. Readers trust the series to provide authoritative texts enhanced by introductions and notes by distinguished scholars and contemporary authors, as well as up-to-date translations by award-winning translators.
About the Author
---
Kalidasa is the greatest poet and playwright in classical Sanskrit literature and one of the greatest in world literature. Kâlidâsa probably lived and wrote at the close of the 1st millennium BC though his dates have not been conclusively established.