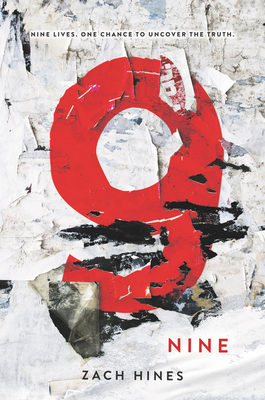 $10.99

Usually Ships in 1-5 Days
Description
---
In this twisted Lauren Oliver-meets-A.S. King debut, Julian has just eight more lives to burn in order to uncover a brutal secret.
In an alternate world startlingly close to our own, humans have nine lives—and they can't wait to use them up.
The government has death incentives aimed at controlling overpopulation. As you shed lives, you shed your awkward phases: one death is equal to one physical and mental upgrade.
Julian's friends are obsessed with the idea of burning, but Julian is determined to stay on his first life for as long as he can. His mother burned too fast and inflicted a debilitating rebirth sickness on herself.
Julian realizes that he's going to have to burn at some point—especially when he becomes a target for Nicholas, the manipulative leader of the Burners, the school's suicide club. And when Julian eventually succumbs, he uncovers suspicious gaps in the rebirth system that may explain exactly why his mother went so far down the rabbit hole years ago.
Along with a group of student dissenters, Julian sets out to find answers and is soon on the verge of exposing the greatest conspiracy ever unleashed on the world.
About the Author
---
Zach Hines is a novelist and screenwriter. Originally from West Virginia, he was based in Hong Kong, where for over ten years he worked as a journalist. He now lives in Los Angeles. Nine is his debut novel.
Praise For…
---
"[Nine] has strong pacing and…a gratifying ending. A good addition to any YA thriller collection." — School Library Journal
"[Nine's] energetic writing style and fast pace will keep readers engaged." — Kirkus Reviews
"A timely, undeniably fascinating concept… readers intrigued by alternate realities will be hooked." — ALA Booklist
"A provocative fantasy read." — Bulletin of the Center for Children's Books